School Fees
Gentle reminder that School Fees are due on September 30, 2016 and can be paid using the on-line cash service or paid in the office by cheque or cash. Please contact the school to discuss alternate arrangements if required.
Our OES September Newsletter is now available online!
View the 2016-17 NGPS calendar to see planned school days and holidays for the year. For more detailed information about OES, view our school calendar to see assigned Kindergarten days and other upcoming school events.
Student Registration Package
Onoway Elementary School takes student registration in person and will have registration packages available at the main office. You can download the documents here (registration form, FOIP parent info, technology use agreement) and begin completing at home if you would like a head start to the paperwork. 
Supply Lists
Bell Schedule
Buses unload at 8:46 am and the school day officially begins at 8:57 am.  To view the entire school day, click Bell Schedule.
PowerSchool
The administration and staff at Onoway Elementary School would like to remind parents that they can access the PowerSchool Parent Portal at http://ps.ngps.ca/ or download the PowerSchool mobile app through GooglePlay or  iTunes.
Dreambox Learning at Home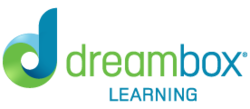 Gr 1 - 6 students now have the opportunity to continue their rich learning in mathematics using the DreamBox program at home. Through licensing paid by the school, students can now access their DreamBox accounts at home.
DreamBox is a sophisticated online math program that targets a student's individual math needs and adapts the program to provide the appropriate level of challenge. Results are generated into reports that teachers can use to inform their instruction and to monitor student progress.
Your child can access DreamBox Learning from any computer, 24 hours a day, 7 days a week using this link:
https://play.dreambox.com/login/hkw4/onowaye
To access Dreambox on an iPad, go to the App store and search "DreamBox Math". When prompted in the app, use this School Code: hkw4/onowaye
For more information, click here to read the DreamBox Parent Letter.
If you have any questions, feel free to contact the DreamBox Client Care at 877-451-7845 or contact your child's teacher.